Grow Your Book of Business with Affluent Households
High Net Worth Individuals are the epitome of the perfect client for advisors, but the reality is there are only so many to go around. So how do advisors grow their book of business while still targeting wealthy investors?
That's where the Mass Affluent comes in. Defined as individuals with $100,000 or more liquid investable assets, there are an estimated 4 million in Canada, which represents a huge opportunity for advisors looking to build their client base.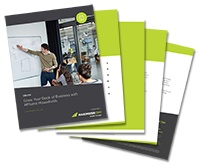 Take a look at our latest eBook "Grow Your Book of Business with Affluent Households" where we'll cover:
The key characteristics of each group
How they compare against each other
How to target and land them as clients